Thanks!
Been out at my parents place for the past couple of days helping my Dad bust up a concrete wall with a Jack Hammer. Between that I've been doing some wrenching on the Talon.
Easiest mod ever, though I'll likely change it because I want to overhaul the cooling system, 12" fan on the rad.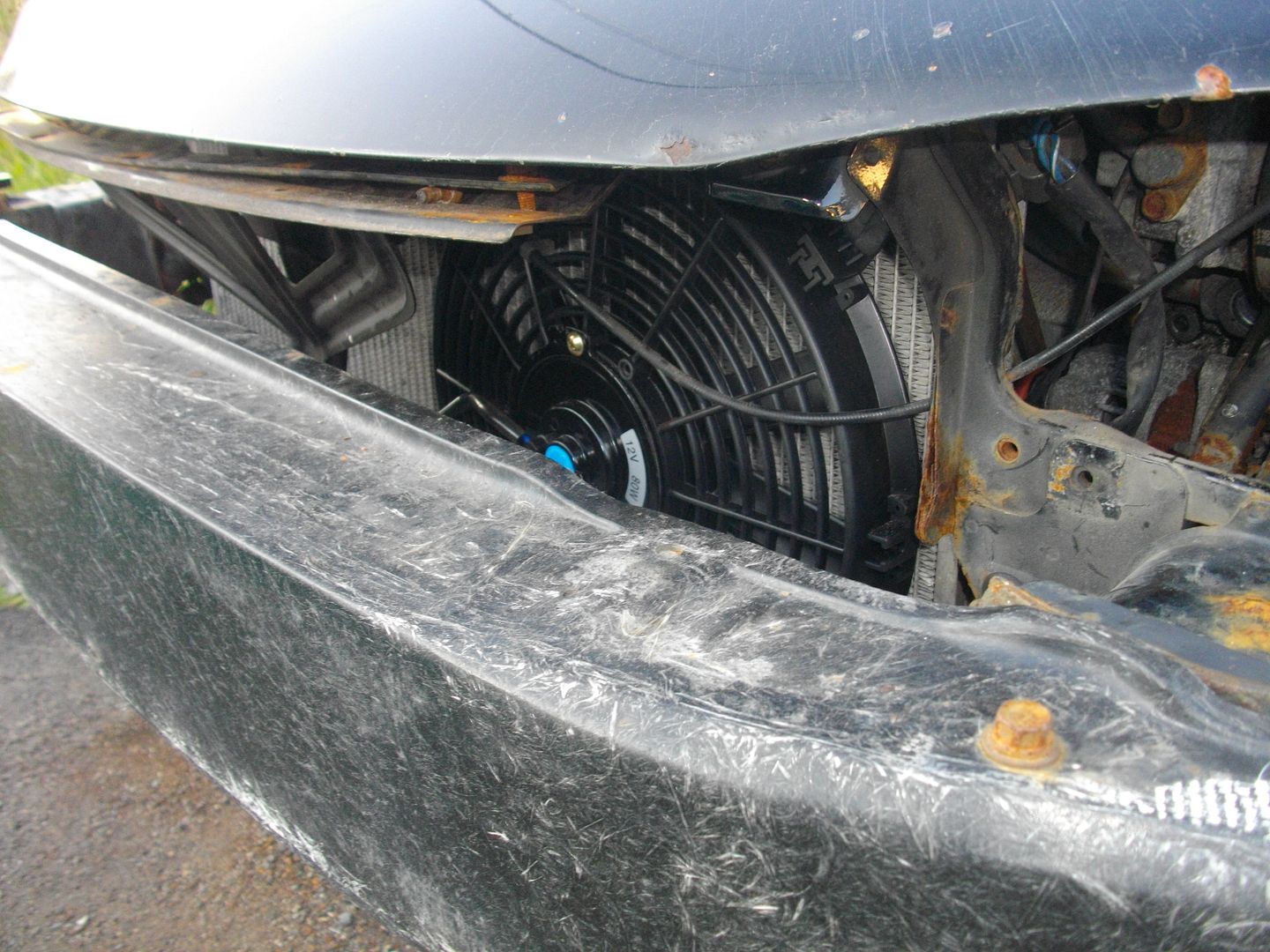 From there I pulled off my Chinese O2 dump, took the grinder to it and then tacked the pipe back on to mock up my Tial wastegate. I'm thinking about buying some schedule 10 for this so it's stronger. My neighbour will be TIG welding it for me.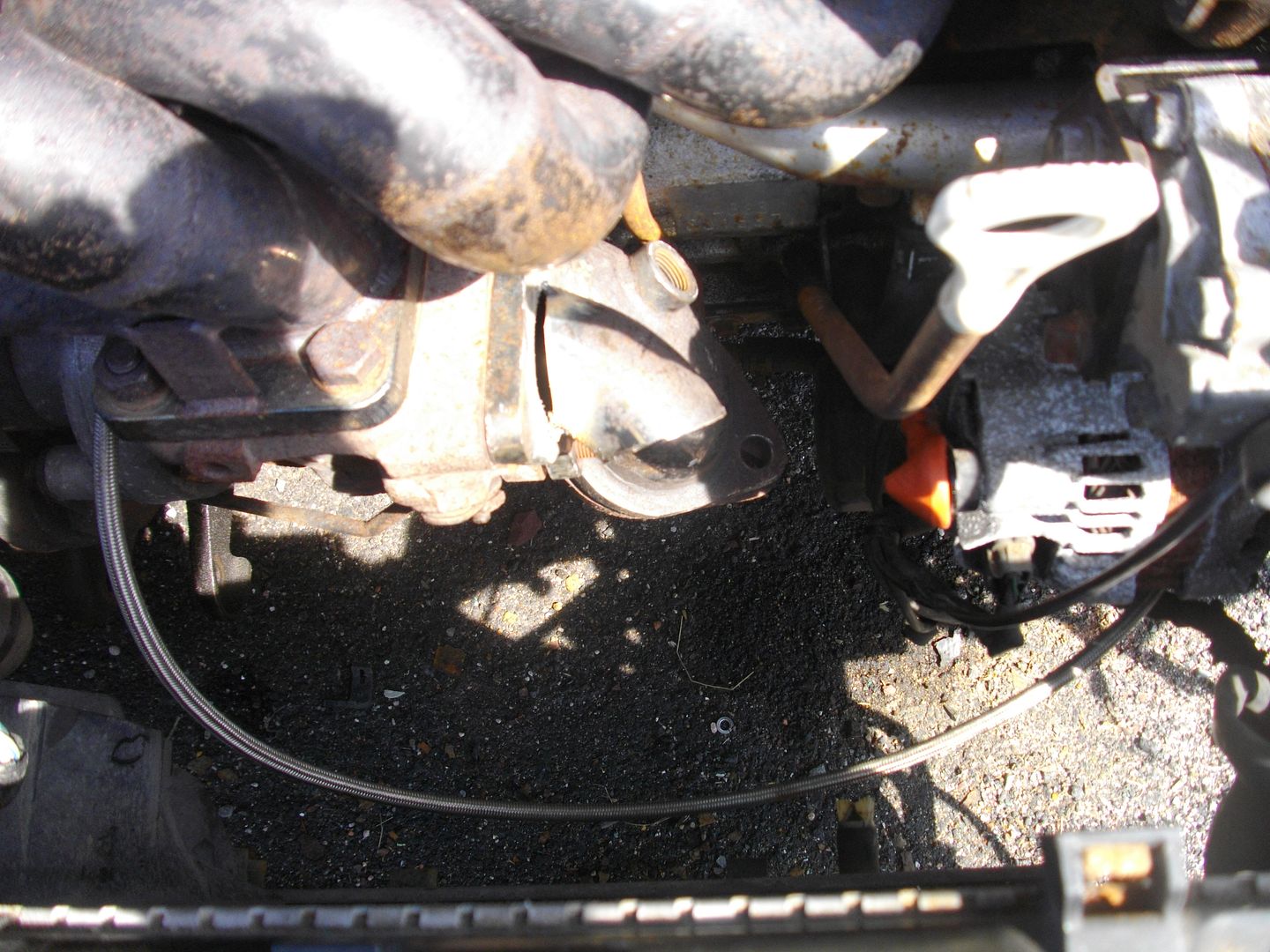 I dropped the fenders so I could spary some rocker gaurd in the wheel wells, sadly I rain out of it before finishing the passenger side. The suspension could use a coat of paint too.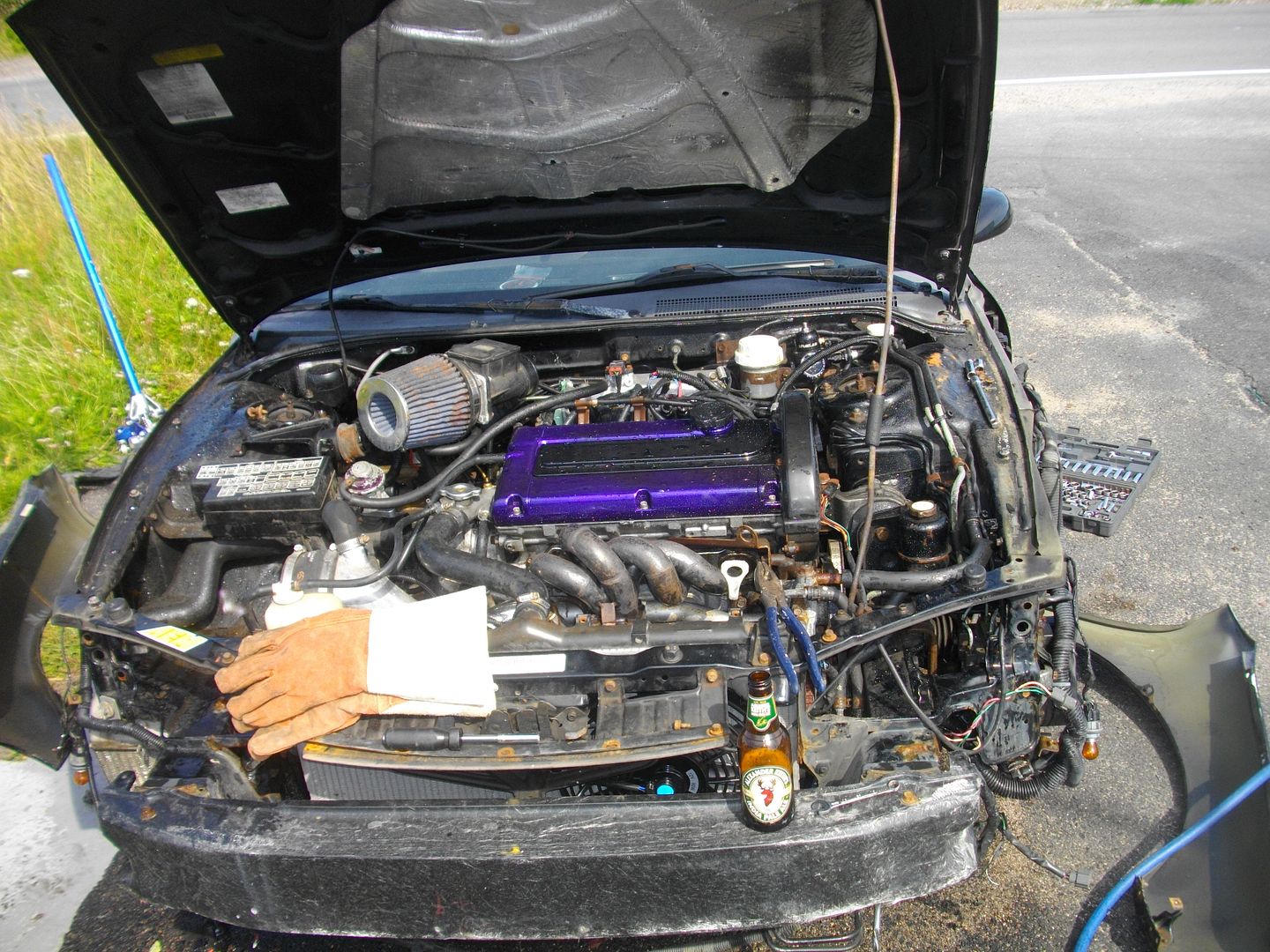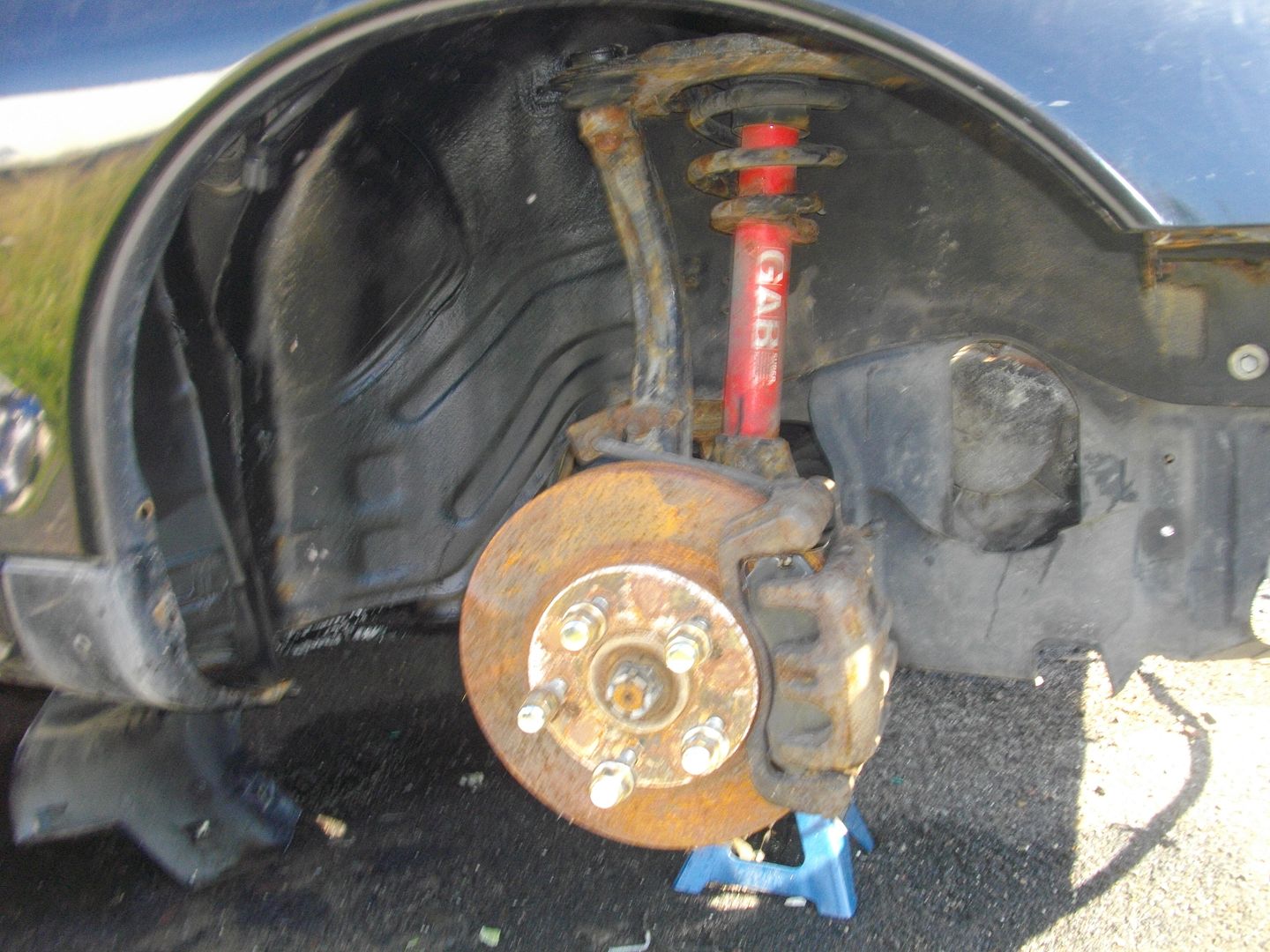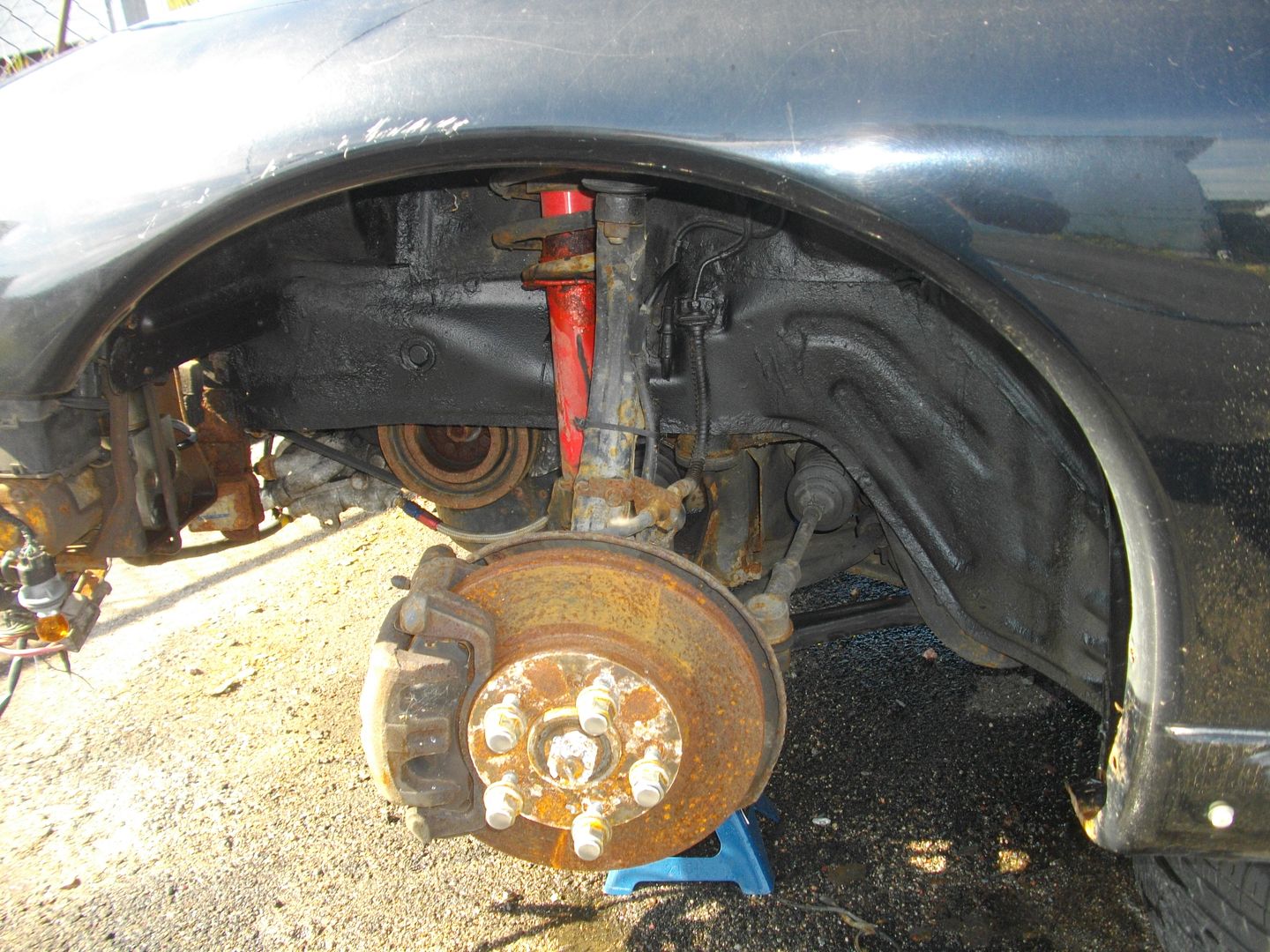 Pulled out the battery tray and cruise control.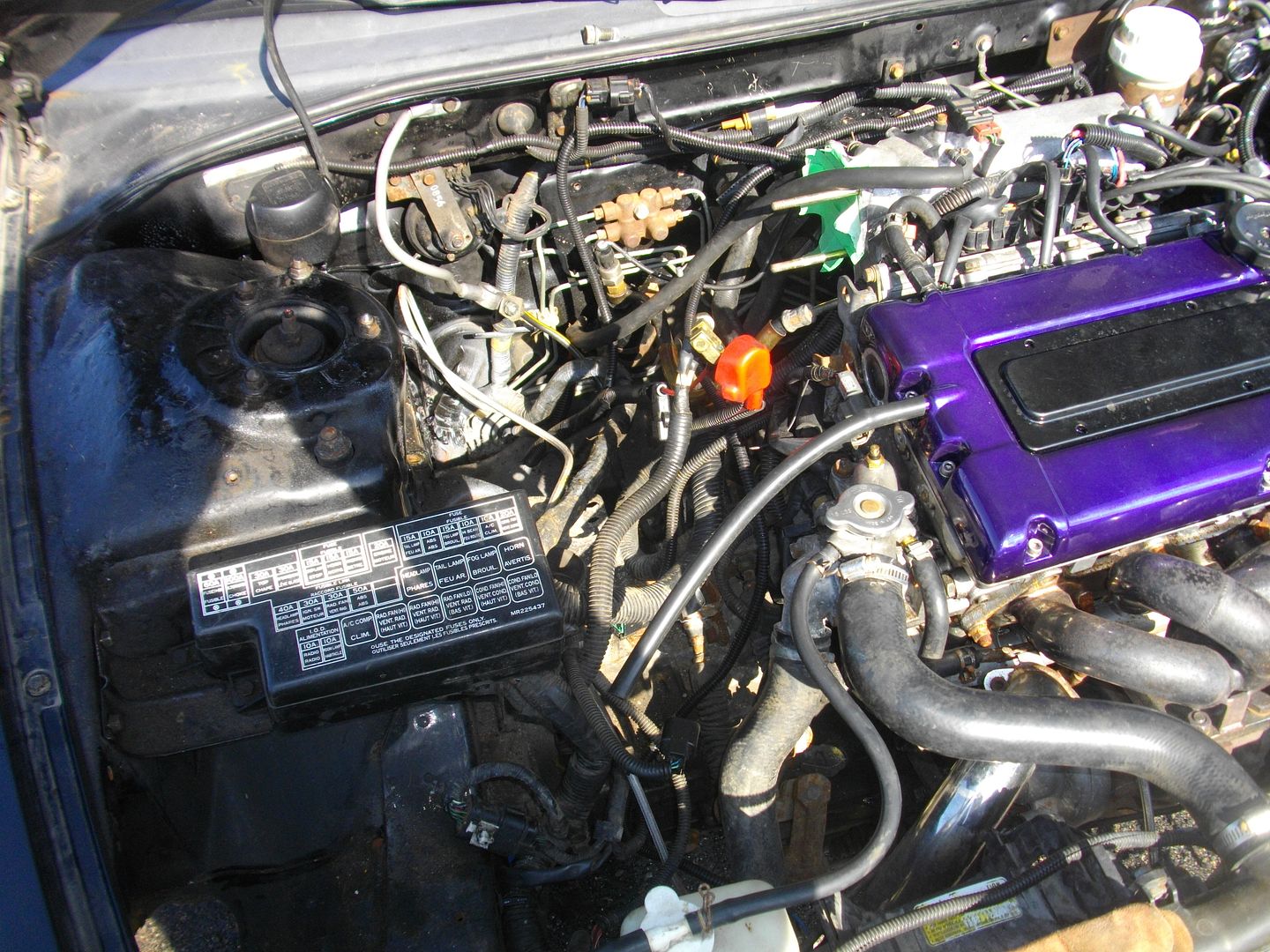 Plus the side mount IC.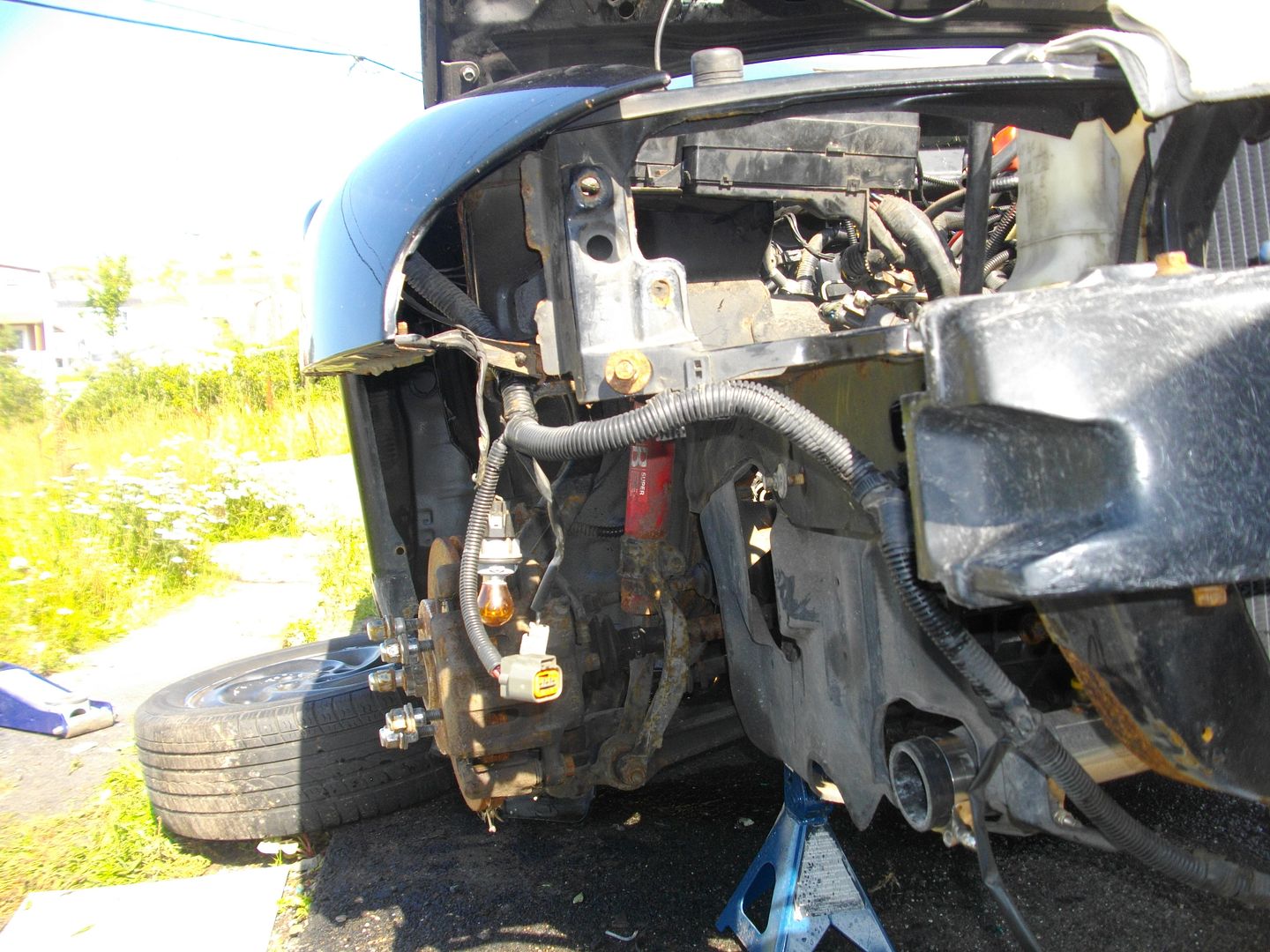 I'm going to pull the IM and Exhaust manifolds tomorrow. I'm either going to repair the Chinese exhaust manifold or replace it with a Forced Performance one (likely the latter).
Why always on jack stands? Because race car.